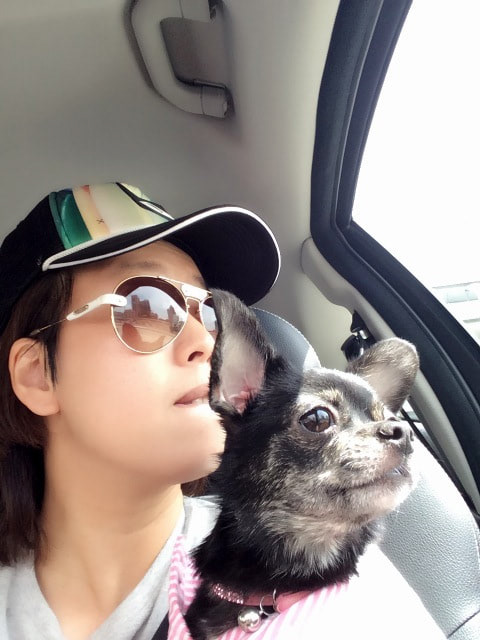 HI, I'M JASMAN PANG, A CROSS TRAINER

Cross Trainer in creative, design and education sectors
I define myself as a "Cross Trainer", who have deep expertise in field "x", and bring ways of thinking from field "x" to bear as they look at field "y". The definition of "Cross Trainer", he/she makes interdisciplinary connections and drive innovation. He/She sees the blind spots of the conventional thinking in the field he/she has turned his/her attention
Jasman PANG graduated from RMIT, Australia with a Master of Design Communication and Macquarie University with a Bachelor of Creative Arts in Multimedia, The Education University of Hong Kong with a Postgraduate Diploma of Education in Profession and Vocational Education. She is currently working as Assistant Project Researcher at The Education University of Hong Kong under the Department of Cultural and Creative Arts.
__________________________________
2016 – 2018
Jasman Pang works as visiting Lecturer for the Master degree program - Conceptual Art & Production Design at The Hong Kong Polytechnic University. She started her career path in research field since 2016. Jasman had 
worked as Project Associate/Assistant in Department of Land Surveying & Geo-Informatics and Research Assistant in School of Design at the same University. In this research position, the data collections, analyze coding and written reports are necessary as well as finding the funding opportunity for research purpose. So, she has familiar to use various design methodologies in applying the different of works.
​​​​​​​ 
2015 – 2016
Jasman was a Teaching Associate in (Communication Design Department) of the Hong Kong Design Institute. Her experiences involved in mentoring students in SZ-HK Design Biennale, video production of orientation day show, a leader of exhibition setting for University of Birmingham (HKDI's academic partner) in graduation design show and was a key administration team member to organize Shakespeare's mobile theatre show at "Lee Tung Street". 
2012 – 2014
Jasman was a Project Creative Advisor in Greenpeace East Asia (NGO) and had in charge couples' projects that in different kinds of business sectors such as public engagement, marketing materials preparation (visual design for various media plathform and chase the KPI. Her knowledge and skills could assist to develop, co-ordinate, design and deliver a variety of high impact marketing campaigns/ programmes as well as event coordination for different organisations, companies and stakeholders.   
Sydney, Australia
Jasman was a Creative Director in IME Group Pty Ltd, Sydney. She led a 10 people designers team, working on creative works and coordinated various design phases of projects. (included in-house and outsider marketing campaigns). Effective and Accurate are the most important role for this position. So, Jasman has outstanding experience on decision marking, budgeting, and resourcing.
________________________________________
According to above of three stages, her career profile is covering the wide range of various fields in creative industry such as design research, creative media, design communication, and integrated marketing etc.